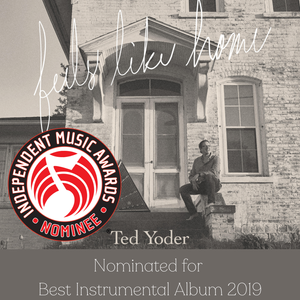 Just found out my album Feels Like Home was nominated for album of the year from Independent Music Awards.
So excited and honored to be in the top 5 finalists.
The 2nd album in the ambitious 4in2 project is done and we are beginning work on the 3rd album. It will be released late 2020. 
Ted is now touring as the Ted Yoder Band with Doug Haag on percussion and Sarah Haag on marimba. People are loving the sound and energy of the live shows. Come catch them live!